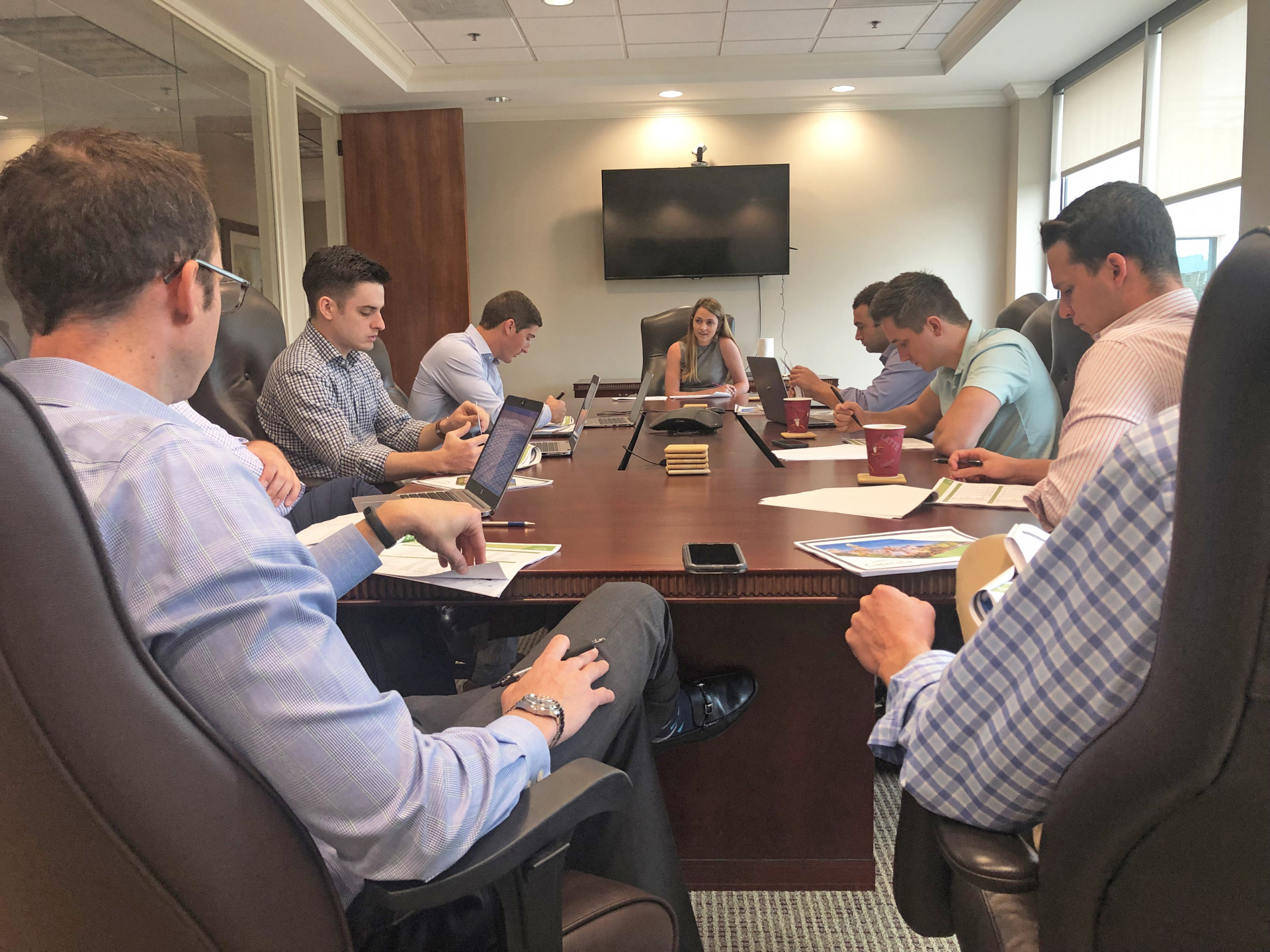 by: Caroline Malmstrom - Intern
Capitala Group's internship program is designed to provide interns valuable, real-world private equity experience as they work alongside our full-time investment professionals. Capitala's interns work hand in hand with our team to complete business-critical tasks and assignments – ranging from screening potential transactions and authoring key investment memoranda to drafting financial models for debt and equity transactions and performing due diligence (and more).
We sat down with Caroline, who recently completed Capitala's 10-week internship program. She is currently pursuing her undergraduate business degree at the University of North Carolina's Kenan-Flagler Business School.
Overall, how would you describe your learning experience at Capitala?
The last ten weeks have been challenging, enriching, inclusive and truly enjoyable. Nothing compares to working alongside experienced investment professionals and learning from them minute to minute. It's pushed me to learn more responsively and think more critically in a nurturing environment. From my very first day, everyone welcomed me as a member of the team and genuinely cared about my contributions and learning. Being an intern for both the underwriting and portfolio group has given me a unique opportunity to recall concepts from the classroom and see how they are applied in the real world of finance. Working in the office has introduced me to a whole new array of jargon and terms as well as invaluable "in the trenches" experience.
What's a day in the life of a summer intern like? What kind of work did you do?
The work I completed varied day to day. There were many days that were busy – working on valuations, LBO models, presentation materials, industry research, one-page executive summaries, portfolio monitoring or back testing. Other days were quiet, and during these days I would usually read over previous deals, work on practice case studies and LBO models, or do spreadsheet work. This helped me learn more about the company as a business and how the industry operates.
What was the culmination of your experience?
The internship concluded with a final case study and presentation. We were given a week to read and evaluate materials for a potential acquisition opportunity and then put together a presentation outlining our stance on the investment, purchase price range, capital structure detail, and the amount of debt we were comfortable putting into the transaction. This was, in effect, an accumulation of everything I had learned.
There are a lot of internships out there. What made your experience at Capitala unique?
The work – meaningful as it was – was only a small part of what made my experience special. The camaraderie among the people at Capitala is so unique. The banter back and forth each day made for entertaining discussions and provided moments of side-splitting laughter. They really engaged with me – whether it was on specific projects and tasks or socially. Team building and fun are important to the firm's culture and I experienced that firsthand. Some of my favorite team building exercises were go-carting, TopGolf, group lunches, and the hilarious office putt-putt tournament experience!
Anything else you'd like to add?
It was truly a pleasure to be an intern at such an amazing firm. I know that my experience at Capitala has set me up for success as I look to my graduation in May 2020. There are not enough words to describe how thankful I am to my supervisor, Alex, and the rest of the team for giving me the opportunity to learn so much in only 10 weeks. Thank you Capitala!
***
About Capitala Group: Capitala Group is a $3.0 billion asset management firm that has been providing capital to lower middle market companies throughout North America for twenty years. Since our inception in 1998, Capitala has invested in over 150 companies and seeks to partner with strong management teams to create value and generate superior risk-adjusted returns for our individual and institutional investors. For more information, visit our website at www.CapitalaGroup.com.
2019 Summer Intern Program Participants:
Caroline Malmstrom | Business | University of North Carolina at Chapel Hill
John McGlinn Jr. |Business | Babson College
Liza Crutchfield | Business | Wake Forest University
Annie Rudisill |Marketing| University of North Carolina at Chapel Hill
---