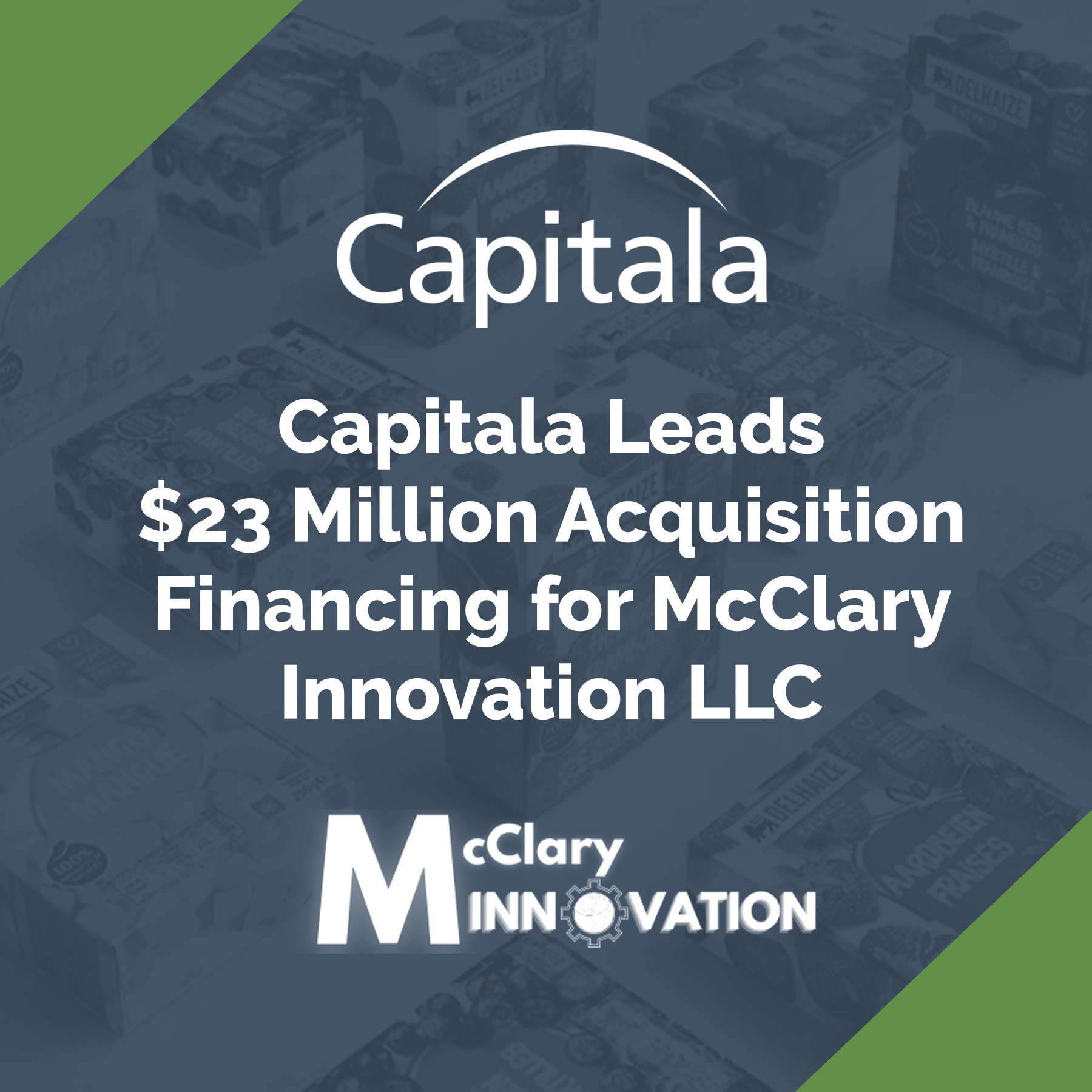 CHARLOTTE, NC, September 29, 2022 -- Capitala Group ("Capitala") is pleased to announce it acted as the lead administrative agent in providing $23 million to McClary Innovation LLC ("McClary" or "the company"). Headquartered in N Salt Lake, UT, McClary is a provider of advanced flexible packaging and contract manufacturer of nutritional supplements and food products with formulation, blending, and filling capabilities.
Founded in 2018, McClary brings more to packaging than just the package. Their integrated packaging solutions help define brand personalities, create unique customer experiences, and enhance the quality of products.

The investment in McClary continues Capitala's long history of supporting entrepreneur-founded small businesses.

About Capitala Group
Capitala Group is an asset management firm that has been providing individually tailored, private credit and private equity capital to lower- and middle-market businesses throughout North America for over twenty years. Since our inception in 1998, Capitala has invested over $2.1 billion* into small businesses and strives to make an impact through responsible investing and a unified mission to support ESG initiatives. We seek to partner with strong management teams to create value and support growth through strategic partnerships, operational expertise, and a shared vision for success. For more information, definition and details visit Capitala Group's website at www.CapitalaGroup.com.
Press Contact:
Katina Cole Jakubowski
Director of Marketing
kjakubowski@capitalagroup.com
*as of June 2022
This posting should not be used or considered as an offer to sell or a solicitation of any offer to buy securities or services of Capitala Group or any other issuer. Any historical data provided is to illustrate past performance and for informational purposes only and not as a representation or prediction that such performance could or will be achieved in the future. Past performance is not an indication or guarantee of future results and there can be no guarantee that any historical trends will continue.

---