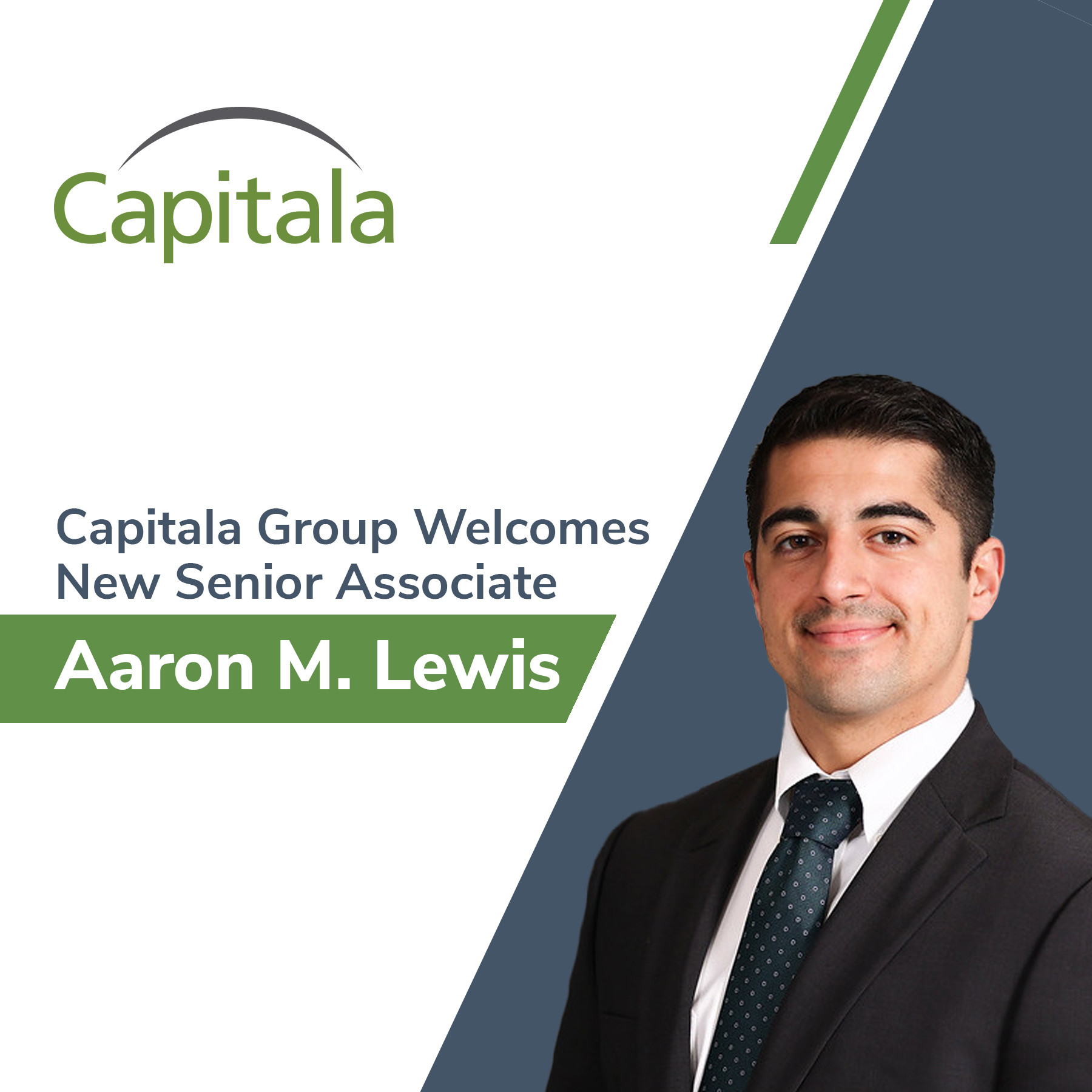 Capitala Group ("Capitala") is thrilled to announce the newest addition to its team, Aaron M. Lewis, who has joined as Senior Associate.
Mr. Lewis brings a wealth of experience and insights from his transactional work in the healthcare and business services industries to Capitala. His career journey includes positions at Piper Sandler & Co. and Capstone Partners. Mr. Lewis graduated from Siena College with a M.S. in Accounting.
According to Steve Arnall, Chief Operating Officer at Capitala Group, "We are delighted to welcome Aaron to our team. His extensive industry knowledge and proven skills will undoubtedly contribute to our ongoing success."
As Capitala celebrates this addition, it remains steadfast in its commitment to fostering a dynamic and inclusive work environment that empowers employees to excel and thrive.

About Capitala Group
Capitala Group is an asset management firm that has been providing private credit and private equity capital to lower- and middle-market businesses throughout North America for over twenty years. Since our inception in 1998, Capitala has invested over $2.2 billion into small businesses and strives to make an impact through responsible investing and a unified mission to support social impact initiatives. We seek to partner with strong management teams to create value and support growth through strategic partnerships, operational expertise, and a shared vision for success.
---