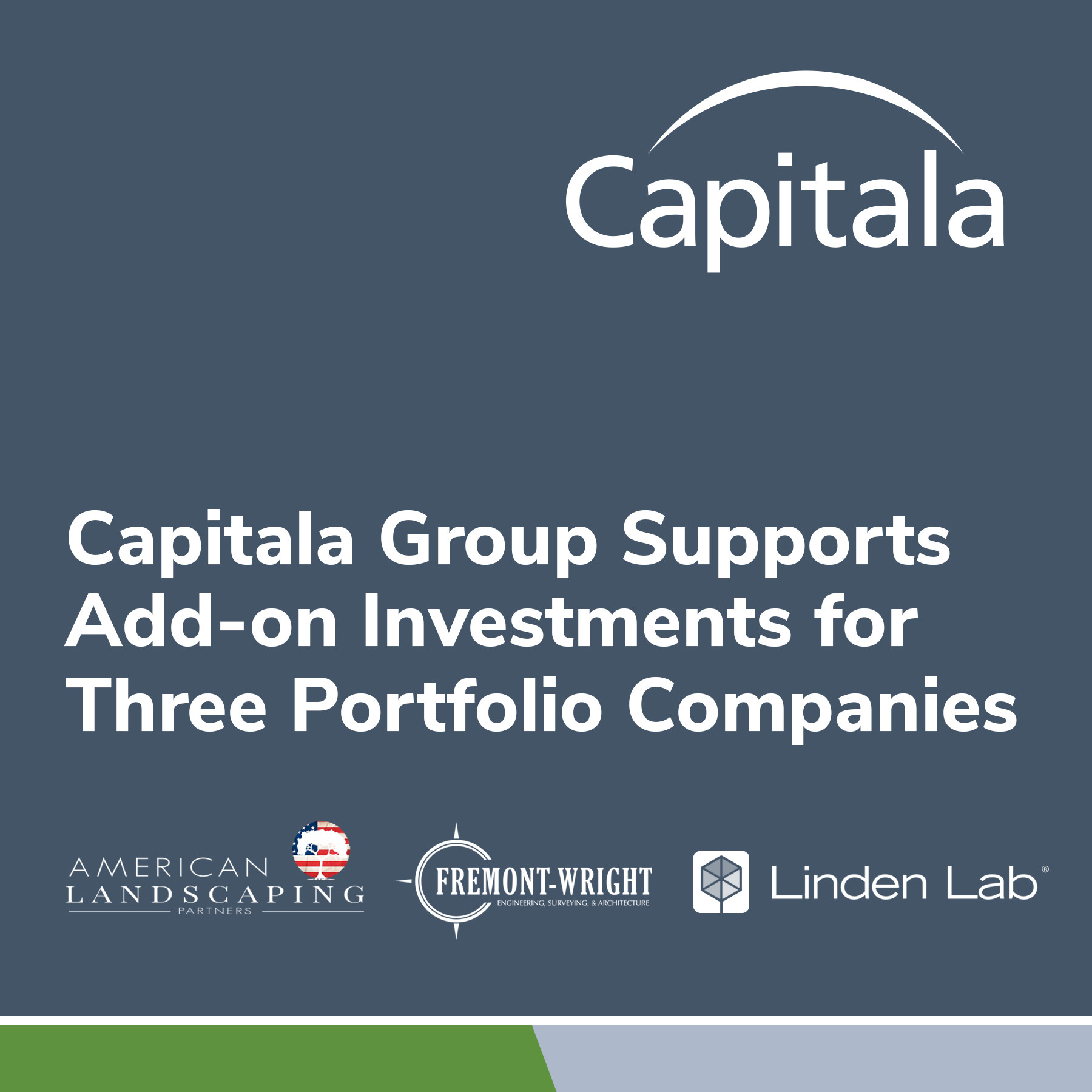 CHARLOTTE, NC, February 22, 2022 -- Capitala Group ("Capitala" or the "Company"), a provider of private equity and private credit capital to lower- and middle-market companies, is pleased to announce that it has recently made additional growth capital investments totaling approximately $23 million in three existing portfolio companies, American Landscaping Partners, Fremont-Wright, and Linden Lab.
"After initial investment, Capitala continually works with our existing portfolio management teams and business owners to provide ongoing financial support, assistance with identifying potential accretive add-on acquisitions, as well as guidance during growth after funding," stated Joe Alala, III, Capitala Founder and CEO. "We believe that establishing a foundation of trust with company leadership is essential to drive value."
Capitala is excited to put these additional funds to work to support the continued strategic growth of these portfolio companies.
About Capitala Group
Capitala Group is a leading asset management firm that has been providing individually tailored, private credit and private equity capital to lower- and middle-market businesses throughout North America for over twenty years. Since our inception in 1998, Capitala has invested over $2.1 billion into small businesses and strives to make an impact through responsible investing and a unified mission to support ESG initiatives. We seek to partner with strong management teams to create value and support growth through strategic partnerships, operational expertise, and a shared vision for success.
Press Contact:
Katina Cole Jakubowski
Director of Marketing
kjakubowski@capitalagroup.com
---