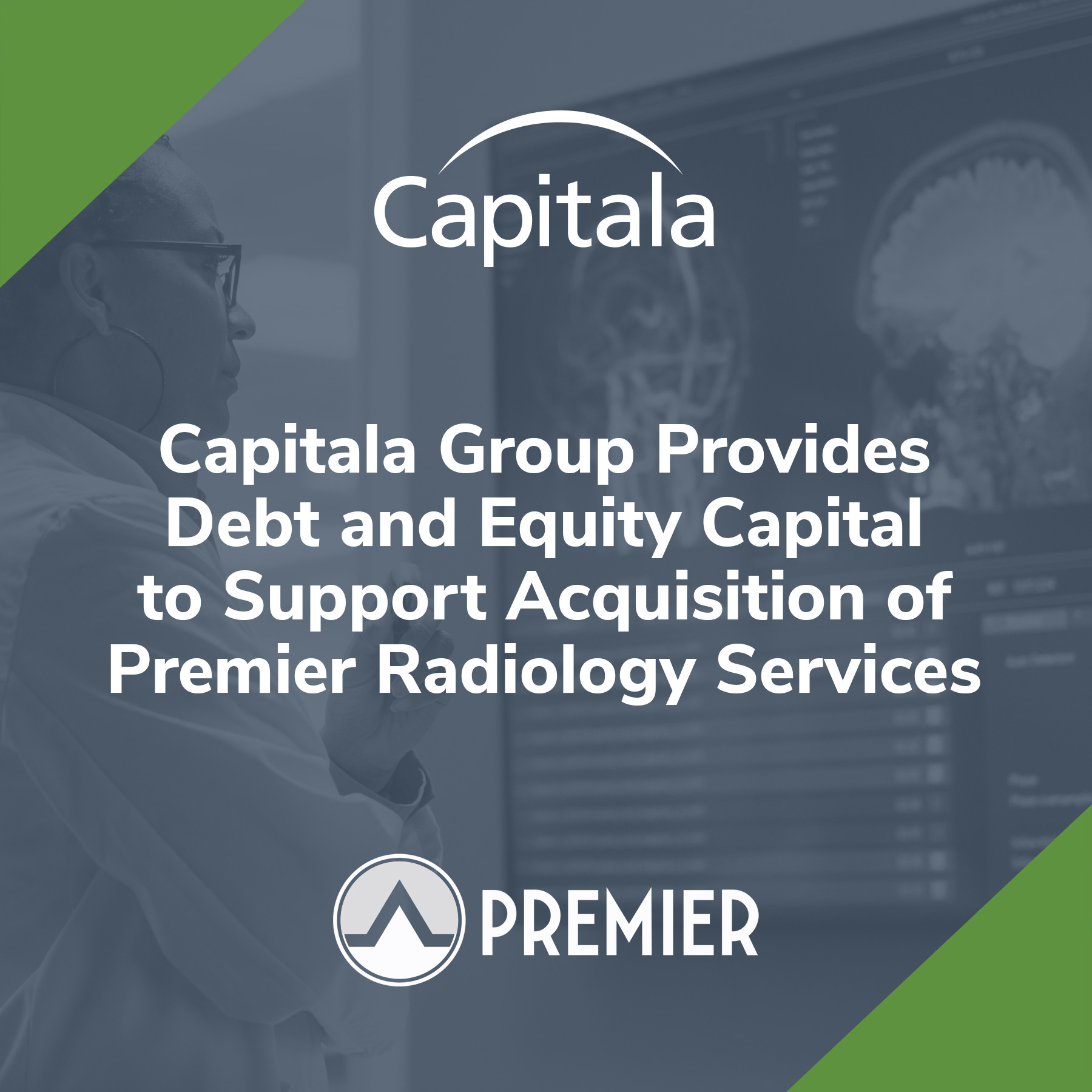 Capitala Group ("Capitala"), a Charlotte-based firm providing private credit and private equity to small businesses, is pleased to announce that it has recently provided a first-lien loan facility and minority equity co-investment to support the acquisition of Premier Radiology Services ("Premier Radiology" or the "Company").
Founded in 2006 and located in Miami, FL, Premier Radiology Services is a provider of teleradiology services, interpreting medical images for customers across 48 states. Premier Radiology has a network of over 100 radiologists across the United States and interprets close to two million medical images per year for urgent care facilities, outpatient imaging centers, mobile imaging providers and primary care offices.
"We are pleased to be partnering with Premier's experienced management team as they look to quickly expand their teleradiology platform through strategic M&A as well as organic initiatives," stated Randall Fontes, Managing Director of Capitala Group.
This is Capitala's seventh investment from Fund VI. Funds provided will support the Company's ongoing growth.
About Capitala Group
Capitala Group is an asset management firm that has been providing private credit and private equity capital to lower- and middle-market businesses throughout North America for over twenty years. Since our inception in 1998, Capitala has invested over $2.2 billion into small businesses and strives to make an impact through responsible investing and a unified mission to support social impact initiatives. We seek to partner with strong management teams to create value and support growth through strategic partnerships, operational expertise, and a shared vision for success.
Press Contact:
Katina Cole Jakubowski
Director of Marketing
kjakubowski@capitalagroup.com
This press release should not be used or considered as an offer to sell or a solicitation of any offer to buy securities or services of Capitala Group or any other issuer.
---