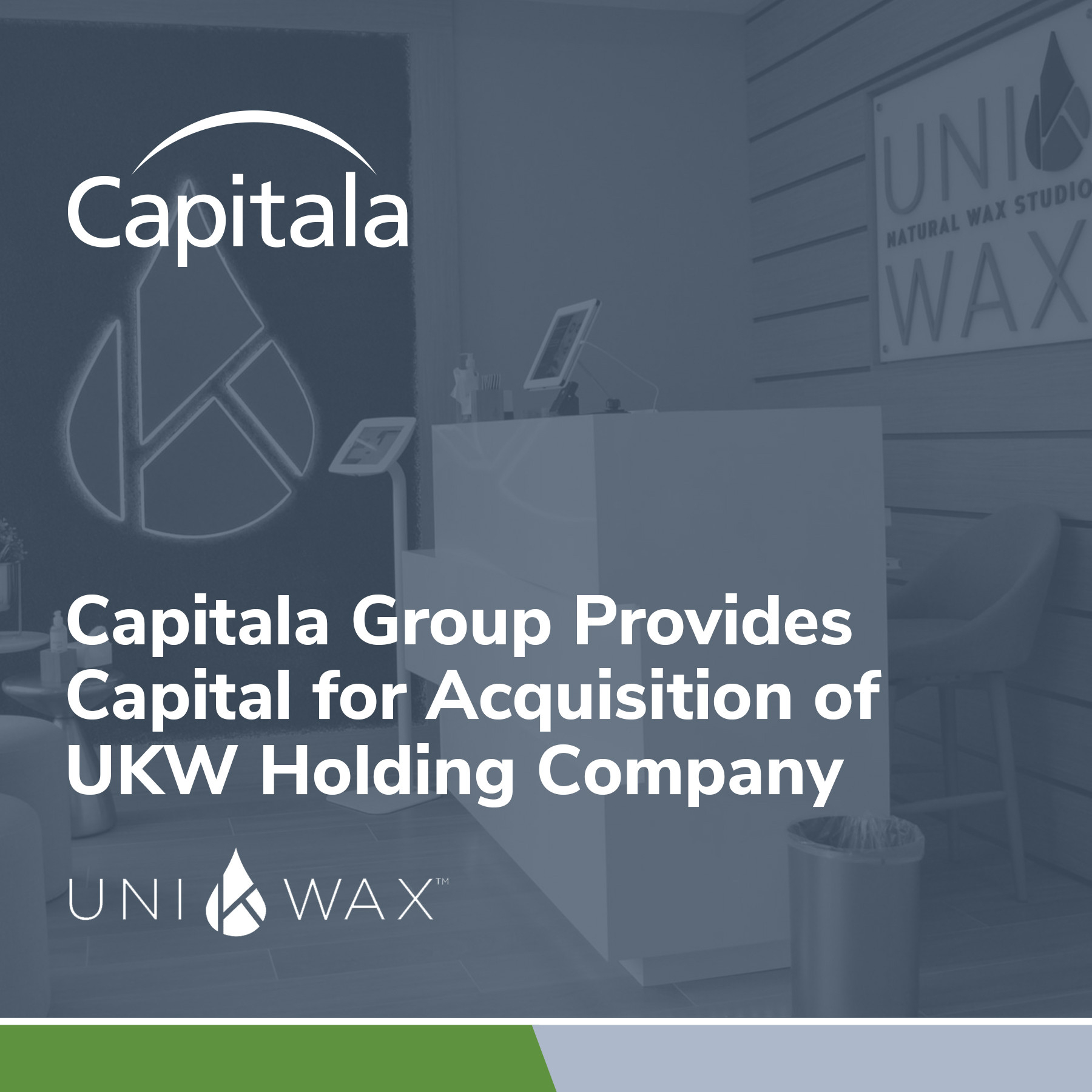 CHARLOTTE, NC, June 7, 2023 -- Capitala Group ("Capitala"), a Charlotte-based firm providing private credit and private equity to small businesses, is pleased to announce its recent partnership with Exaltare Capital Management in its acquisition of UKW Holding Company and its affiliated companies ("Uni K Wax" or "the Company").
Headquartered in Aventura, Florida, Uni K Wax is minority-owned and women-led, leading franchisor and operator of waxing studios and produces a proprietary all-natural elastic wax.Joining as Uni K Wax's Executive Chair is Heather Elrod, former CEO of Amazing Lash and Managing Partner of Conscious Capital Growth, a franchisor growth accelerator. Following the investment, Noemi Grupenmager, who founded the Company in 1993, will continue to be involved and remain a significant shareholder.
"We are excited to partner with Heather and build on Noemi's vision as a small business entrepreneur for Uni K Wax," stated Randall Fontes, Managing Director at Capitala Group.
This is Capitala's sixth investment from Fund VI, which is targeting deployment of 30% - 50% of its capital into social impact(1) investments. Funds provided will support the Company's ongoing growth.
About Capitala Group
Capitala Group is an asset management firm that has been providing private credit and private equity capital to lower- and middle-market businesses throughout North America for over twenty years. Since our inception in 1998, Capitala has invested over $2.2 billion into small businesses and strives to make an impact through responsible investing and a unified mission to support social impact initiatives. We seek to partner with strong management teams to create value and support growth through strategic partnerships, operational expertise, and a shared vision for success.
Press Contact:
Katina Cole Jakubowski
Director of Marketing
kjakubowski@capitalagroup.com
(1) "Social Impact" represents investments made into either companies headquartered in low-to moderate-income areas (LMI), or in companies that are woman-and/or minority and/or veteran-owned and/or operated. Includes businesses with minority, women, or veterans in CEO roles.
This press release should not be used or considered as an offer to sell or a solicitation of any offer to buy securities or services of Capitala Group or any other issuer.
---