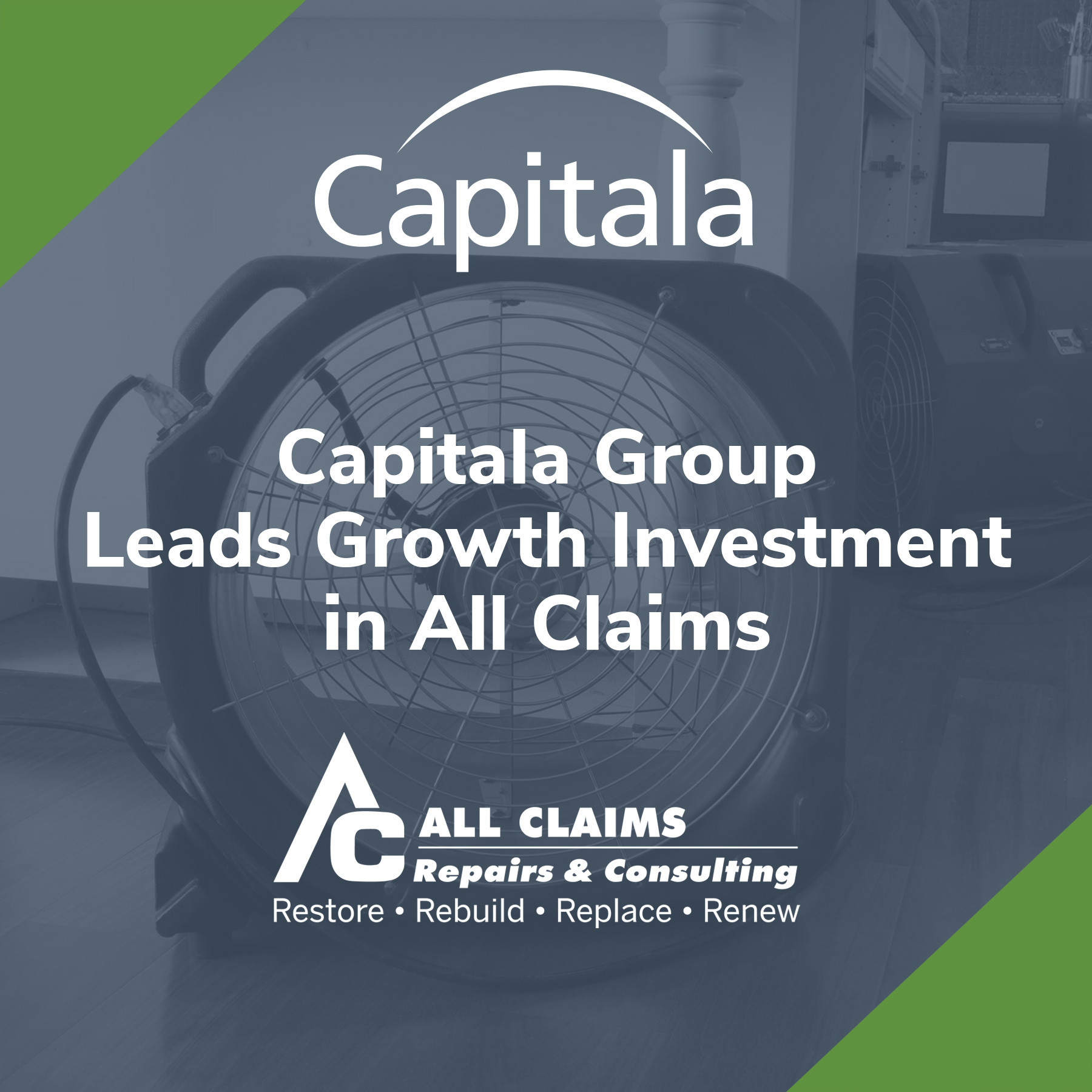 CHARLOTTE, NC, -- Capitala Group ("Capitala"), a provider of private equity and private credit capital to lower- and middle-market companies, is pleased to announce that it has recently provided a first-lien loan facility and minority equity co-investment to support Roebling Capital Partners' acquisition of All Claims Repairs, Inc. / All Claims Consulting, Inc. (collectively "All Claims" or "the Company").
Based out of Deerfield Beach, Florida, All Claims is an insurance restoration services firm that provides both consulting and repair services to insurance carriers and their customers. The consulting side includes areas such as appraisal services, estimating services, and expert testimony. The repair side of the business focuses on areas such as fire restoration, water mitigation and restoration, mold remediation, and emergency services.
Capitala Managing Director, Chris Norton states, "We are excited to be partnering with Roebling Capital Partners and All Claims management as the Company enters its next phase of growth. We see tremendous opportunity for All Claims as it looks to expand into new geographies and broaden its efforts in the commercial market."
Capitala invested alongside Roebling Capital Partners, Northcreek Mezzanine and All Claims management.
About Capitala Group
Capitala Group is a leading asset management firm that has been providing individually tailored, private credit and private equity capital to lower- and middle-market businesses throughout North America for over twenty years. Since our inception in 1998, Capitala has invested over $2.2 billion into small businesses and strives to make an impact through responsible investing and a unified mission to support ESG initiatives. We seek to partner with strong management teams to create value and support growth through strategic partnerships, operational expertise, and a shared vision for success.
Press Contact:
Katina Cole Jakubowski
Director of Marketing & Events
kjakubowski@capitalagroup.com
---