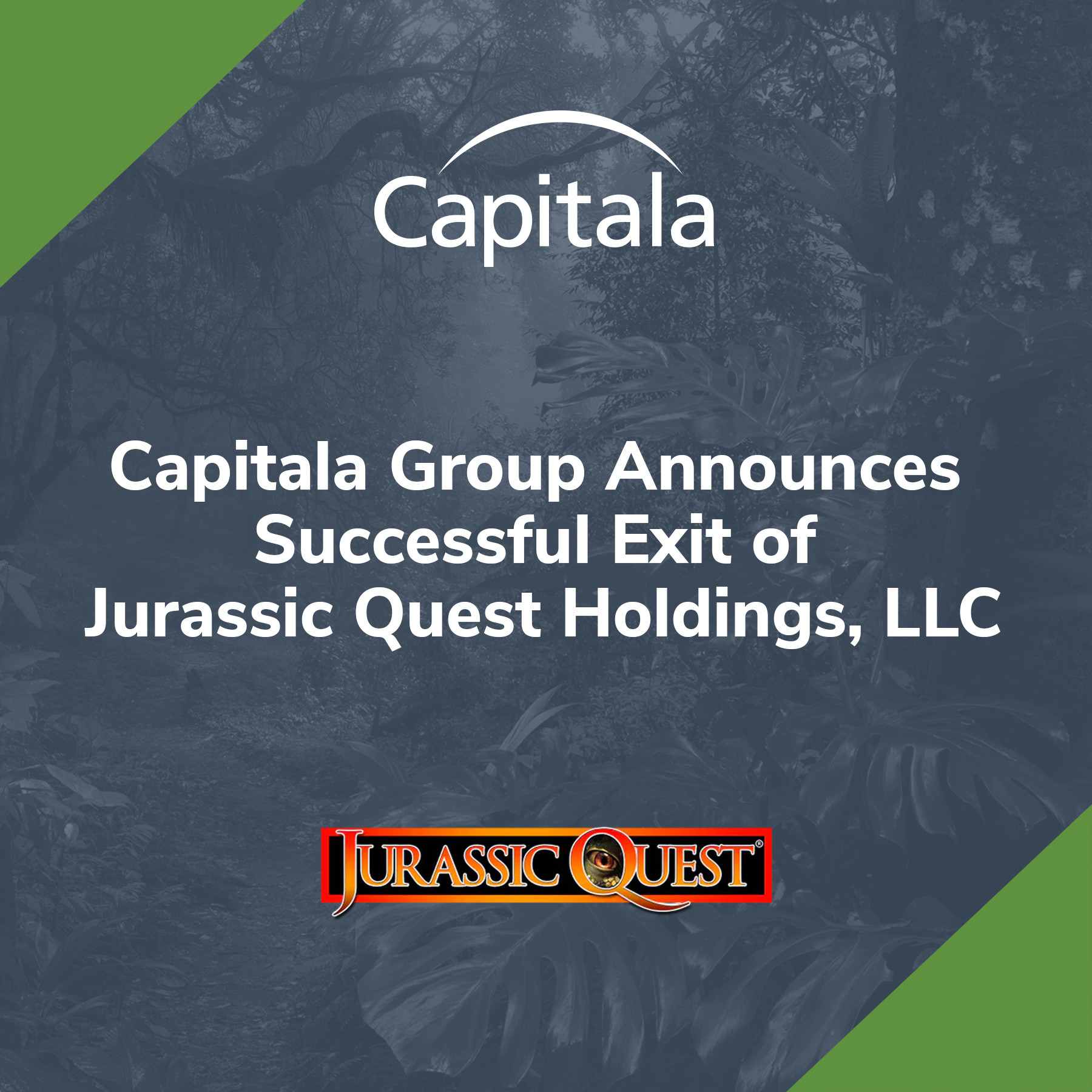 CHARLOTTE, NC, October 16, 2023 -- Capitala Group ("Capitala"), a provider of debt and equity capital to lower middle market companies, is pleased to announce that it has had a successful exit from its investment Jurassic Quest Holdings, LLC ("Jurassic Quest"), a family event business that produces the leading interactive dinosaur events in North America.
Based outside Houston, Texas, Jurassic Quest® is the largest and most realistic dinosaur-themed exhibition in North America that educates and thrills over 1 million attendees each year. The Company is split between two traveling teams that visit cities across the U.S. and Canada to entertain children and families. Jurassic Quest has more than 80 species of dinosaurs in each of the traveling shows and is the only North American dinosaur show with true to life size dinosaurs.
Capitala first invested in Jurassic Quest in May 2019 and this partnership provided necessary capital and insights to advance Jurassic Quest to the next phase of growth.
About Capitala Group
Capitala Group is an asset management firm that has been providing private credit and private equity capital to lower- and middle-market businesses throughout North America for over twenty years. Since our inception in 1998, Capitala has invested over $2.2 billion into small businesses and strives to make an impact through responsible investing and a unified mission to support social impact initiatives. We seek to partner with strong management teams to create value and support growth through strategic partnerships, operational expertise, and a shared vision for success.
Press Contact:
Katina Cole Jakubowski
Director of Marketing
kjakubowski@capitalagroup.com
---