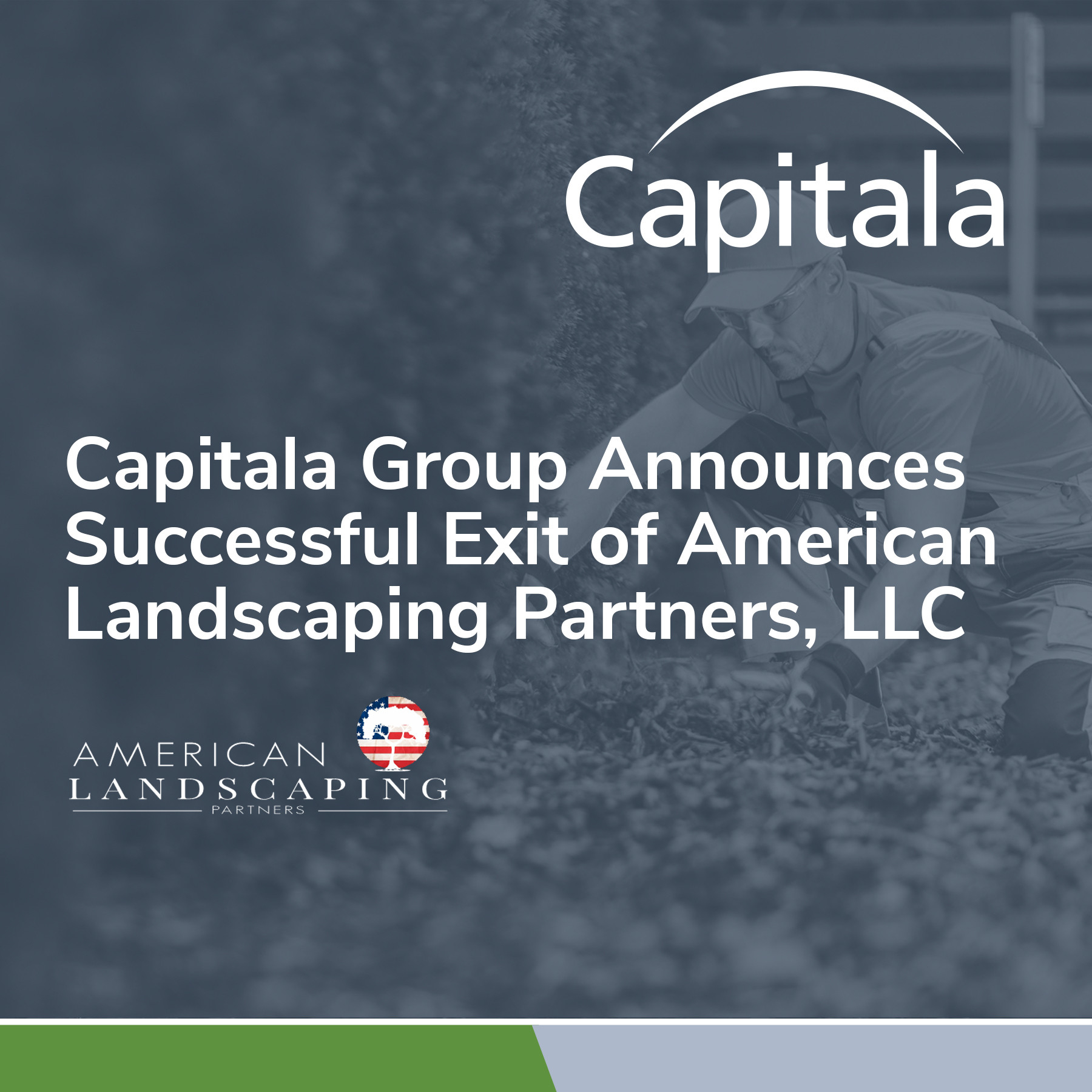 Capitala Group ("Capitala"), a provider of debt and equity capital to lower middle market companies, is pleased to announce that it has had a successful exit from its investment in American Landscaping Partners, LLC ("ALP"), a commercial and residential landscaping company based in Nashville, TN.
ALP was formed to execute a consolidation strategy in the fragmented landscaping services industry. ALP is a leading provider of landscaping services across Tennessee, Florida, Pennsylvania, and Ohio. The Company serves a highly diversified base of customers across the commercial and residential sectors and has successfully positioned itself as one of the leading service providers through six acquisitions.
Capitala first invested in ALP in November 2020 and this partnership provided necessary capital and insights to advance ALP to the next phase of growth through acquisitions.
About Capitala Group
Capitala Group is an asset management firm that has been providing private credit and private equity capital to lower- and middle-market businesses throughout North America for over twenty years. Since our inception in 1998, Capitala has invested over $2.2 billion into small businesses and strives to make an impact through responsible investing and a unified mission to support social impact initiatives. We seek to partner with strong management teams to create value and support growth through strategic partnerships, operational expertise, and a shared vision for success.
Press Contact:
Katina Cole Jakubowski
Director of Marketing
kjakubowski@capitalagroup.com
---