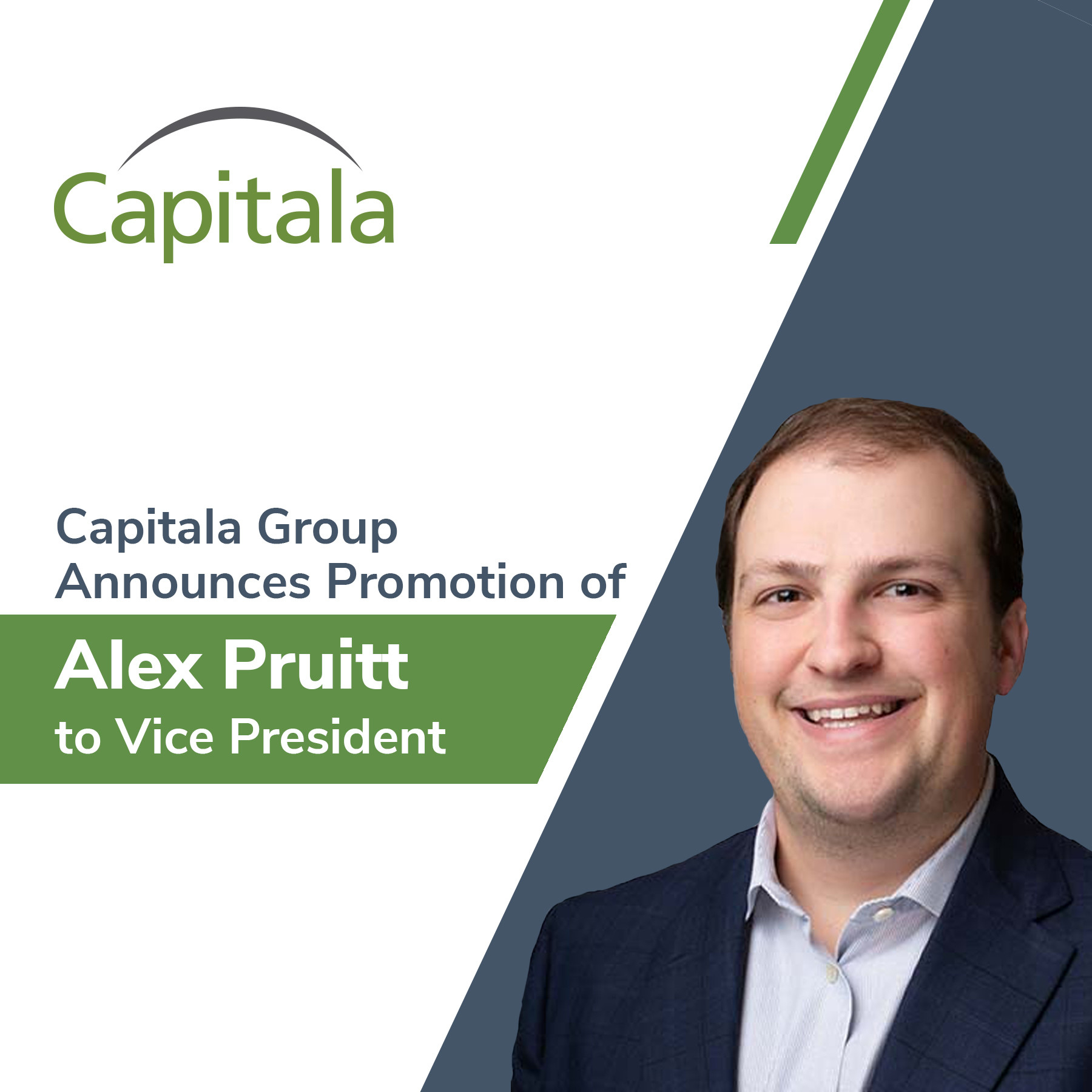 Capitala Group ("Capitala"), a provider of private credit and private equity capital to lower- and middle-market companies, is proud to announce the promotion of Alex Pruitt to Vice President.
Mr. Pruitt originally joined the firm in 2017 and spent five years on the investment team before moving to Nashville, TN. After a year working as an Associate for a Nashville-based private investment firm, Pruitt returned to Charlotte and re-joined Capitala in 2022.In his new role, Mr. Pruitt will be focused on leading due diligence efforts on new investments, assisting in the value creation plans at portfolio companies, and managing junior resources within the firm. Mr. Pruitt graduated magna cum laude from Wofford College with a B.A. degree in both Accounting and Finance.
"This promotion recognizes the contributions that Alex has made to the company since he was an intern with us in 2016," stated Steve Arnall, President and COO of Capitala Group. "Filling this role from within ensures that the company has a team of qualified and experienced individuals who are committed to the company's mission and values."
About Capitala Group
Capitala Group is an asset management firm that has been providing private credit and private equity capital to lower- and middle-market businesses throughout North America for over twenty years. Since our inception in 1998, Capitala has invested over $2.2 billion into small businesses and strives to make an impact through responsible investing and a unified mission to support social impact initiatives. We seek to partner with strong management teams to create value and support growth through strategic partnerships, operational expertise, and a shared vision for success.
---