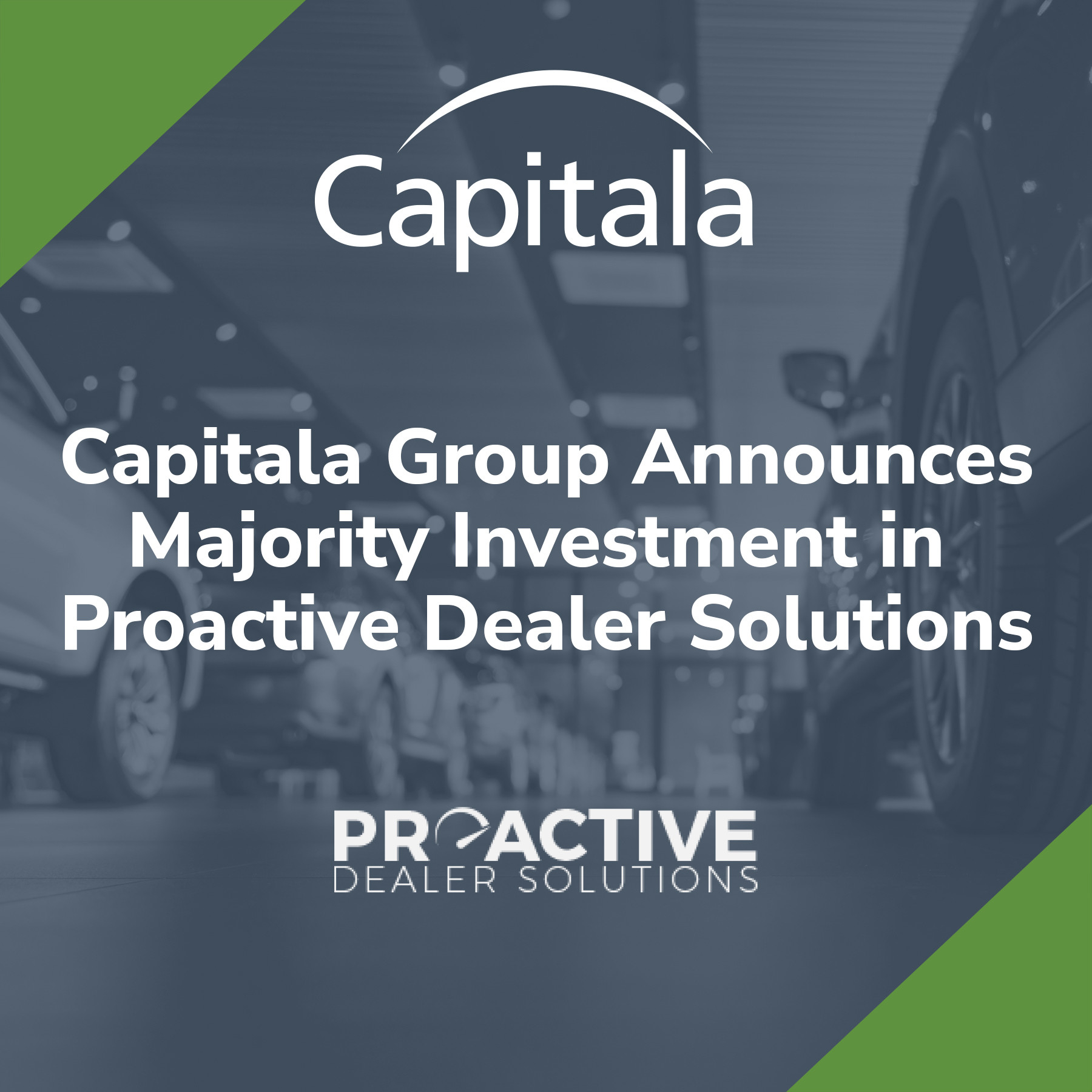 CHARLOTTE, NC -- Capitala Group ("Capitala"), a provider of private equity and private credit capital to lower- and middle-market companies, is pleased to announce that it has completed a majority investment in Proactive Dealer Solutions, Inc. ("Proactive"), a Veteran-owned, operated and controlled small business.
Based out of Huntersville, North Carolina, Proactive provides integrated SaaS and consulting services to a range of clients from single-store solutions to national programs in the automotive, RV, marine, and powersports industries. Proactive's proprietary software allows them to better engage with customers at every touchpoint of the process, thereby increasing the customer experience and value of the product through a full suite of services that addresses every need of the customer as well as the dealership.
Capitala's investment will provide Proactive with additional growth capital to support their next phase of development. Terms of the deal were not disclosed.
About Capitala Group
Capitala Group is a leading asset management firm that has been providing individually tailored, private credit and private equity capital to lower- and middle-market businesses throughout North America for over twenty years. Since our inception in 1998, Capitala has invested over $2.1 billion into small businesses and strives to make an impact through responsible investing and a unified mission to support ESG initiatives. We seek to partner with strong management teams to create value and support growth through strategic partnerships, operational expertise, and a shared vision for success.
Press Contact:
Katina Cole Jakubowski
Director of Marketing
kjakubowski@capitalagroup.com
---