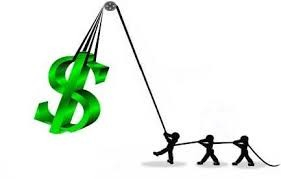 CHARLOTTE, N.C., September 7, 2016 -- Capitala Group is pleased to announce an anchor closing on Capitala Private Credit Fund V, L.P., a non-SBIC fund, which includes commitments by a globally renowned asset manager and an investment grade insurance company.
Fund V's anchor closing, combined with capital available from existing investment vehicles, gives Capitala Group over $300 million in dry powder. Given the crowded market for credit fund managers, Capitala Group is pleased with the quick and sizable progress towards Fund V's investable capital target of $500 million. This anchor closing further positions Capitala Group to take advantage of its robust deal pipeline of opportunities, sourced from the firm's offices in Charlotte, Raleigh, Fort Lauderdale, Atlanta, Los Angeles, and Washington, DC.

Capitala Group's focus continues to be on US middle market companies with $2 to $50 million in EBITDA, which offer Capitala's investor base an opportunity to earn current returns through senior and subordinated debt investments, along with selective equity co-investments.

About Capitala Group:
Capitala Group is a leading provider of capital to lower and traditional middle-market companies, through its family of credit focused funds. Since 1998, Capitala Group's managed funds have participated in over 125 transactions, representing over $1 billion of investments in a variety of industries throughout North America. Capitala Group manages both public capital (Capitala Finance Corp. (Nasdaq:CPTA)) and several private funds for institutional and individual investors, and seeks to partner with strong management teams to create value and serve as long term partners. For more information, please visit CapitalaGroup.com.
Join Our Team:
Capitala Group is currently seeking Investment Professionals to join our rapidly expanding company in our Charlotte, NC office. Please send resumes to HR@capitalagroup.com.
Contact:
Capitala Group
Stephen Arnall, Chief Financial Officer
704-376-5502
sarnall@capitalagroup.com
---