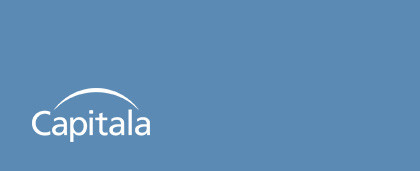 Capitala Finance Corp. (Nasdaq:CPTA) ("Capitala", the "Company", "we", "us", or "our") today announced its financial results for the fourth quarter and full year ended December 31, 2016.
Fourth Quarter Highlights
Net investment income of $6.7 million, or $0.43 per share, covered distributions paid for the sixth consecutive quarter
Net asset value per share of $15.79 at December 31, 2016, compared to $15.68 at September 30, 2016
Originated $66.9 million of investments (72% first lien secured) during the quarter with a weighted average yield on debt investments of 13.2%
Successful wind down of Capitala Senior Liquid Loan Fund I, LLC at par
Full Year Highlights
Net investment income of $29.0 million, or $1.84 per share
Paid distributions of $28.5 million, or $1.80 per share
Originated $120.8 million of new/add-on investments
Reduced energy concentration to 3.6% of portfolio, based on December 31, 2016 fair values, down from 8.8% at December 31, 2015
Successful first close on Capitala Private Credit Fund V, LP, providing co-investment opportunities for the Company
Management Commentary
In describing the Company's fourth quarter and full year activities, Joseph B. Alala, III, Chairman and Chief Executive Officer, stated, "We are pleased to report strong fourth quarter results, including dividend coverage for the sixth consecutive quarter, and an increase in NAV per share. Our direct origination platform continues to generate quality investment opportunities as evidenced by new investments made during the quarter. The investment advisor continues to enhance its staff to support underwriting of new investment opportunities and monitoring of existing investments.
To see additional information and the full report click here to go to the Investor Relations portion of our website.
---