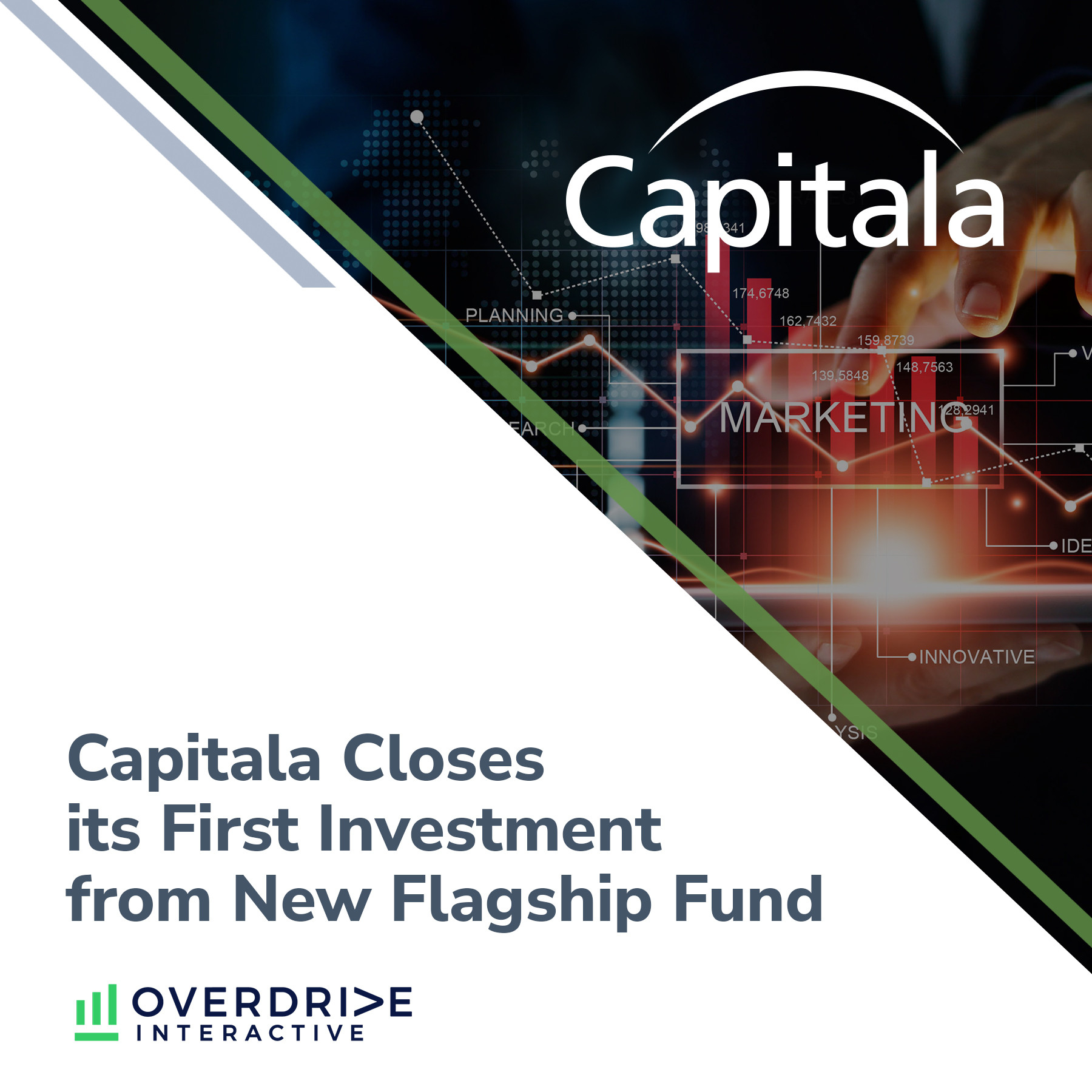 CHARLOTTE, NC, January 27, 2022 -- Capitala Group ("Capitala") is pleased to announce its acquisition of Overdrive Interactive ("Overdrive" or "the company"). Headquartered in Allston, Massachusetts, Overdrive is an award-winning digital marketing agency that delivers customized brand-building marketing programs that yield measurable insights to its customers, allowing them to compete and win in the online space.
"We are excited to close our first deal from this new fund and are equally excited to have recruited a blue chip co-investor, Wells Fargo Strategic Capital, to join us in the acquisition of Overdrive," stated Joe Alala, III, Founder and CEO of Capitala Group.

Jim Jeffries, Head of Wells Fargo Strategic Capital, stated, "Wells Fargo is excited to participate in this investment, and we look forward to helping Capitala and Overdrive's leadership teams execute their strategic vision."
Founded in 2001, Overdrive Interactive has developed into an integrated digital shop that delivers brand building, customer acquisition and lead generation programs utilizing search marketing, social media marketing, online media buying, MarTech and analytics, and world class creative services.

Overdrive's CEO Harry Gold stated, "This partnership is a huge step in the evolution of Overdrive Interactive. We are very excited about everything Capitala brings to the table to fuel our growth both organically and by way of acquisitions. Choosing Capitala was a no brainer."

The investment in Overdrive continues Capitala's long history of pursuing control buyouts as the lead equity investor into entrepreneur-founded small businesses.

About Capitala Group
Capitala Group is a leading asset management firm that has been providing individually tailored, private credit and private equity capital to lower- and middle-market businesses throughout North America for over twenty years. Since our inception in 1998, Capitala has invested over $2.1 billion into small businesses and strives to make an impact through responsible investing and a unified mission to support ESG initiatives. We seek to partner with strong management teams to create value and support growth through strategic partnerships, operational expertise, and a shared vision for success. For more information, definition and details visit Capitala Group's website at www.CapitalaGroup.com.
Press Contact:
Katina Cole Jakubowski
Director of Marketing
kjakubowski@capitalagroup.com
---