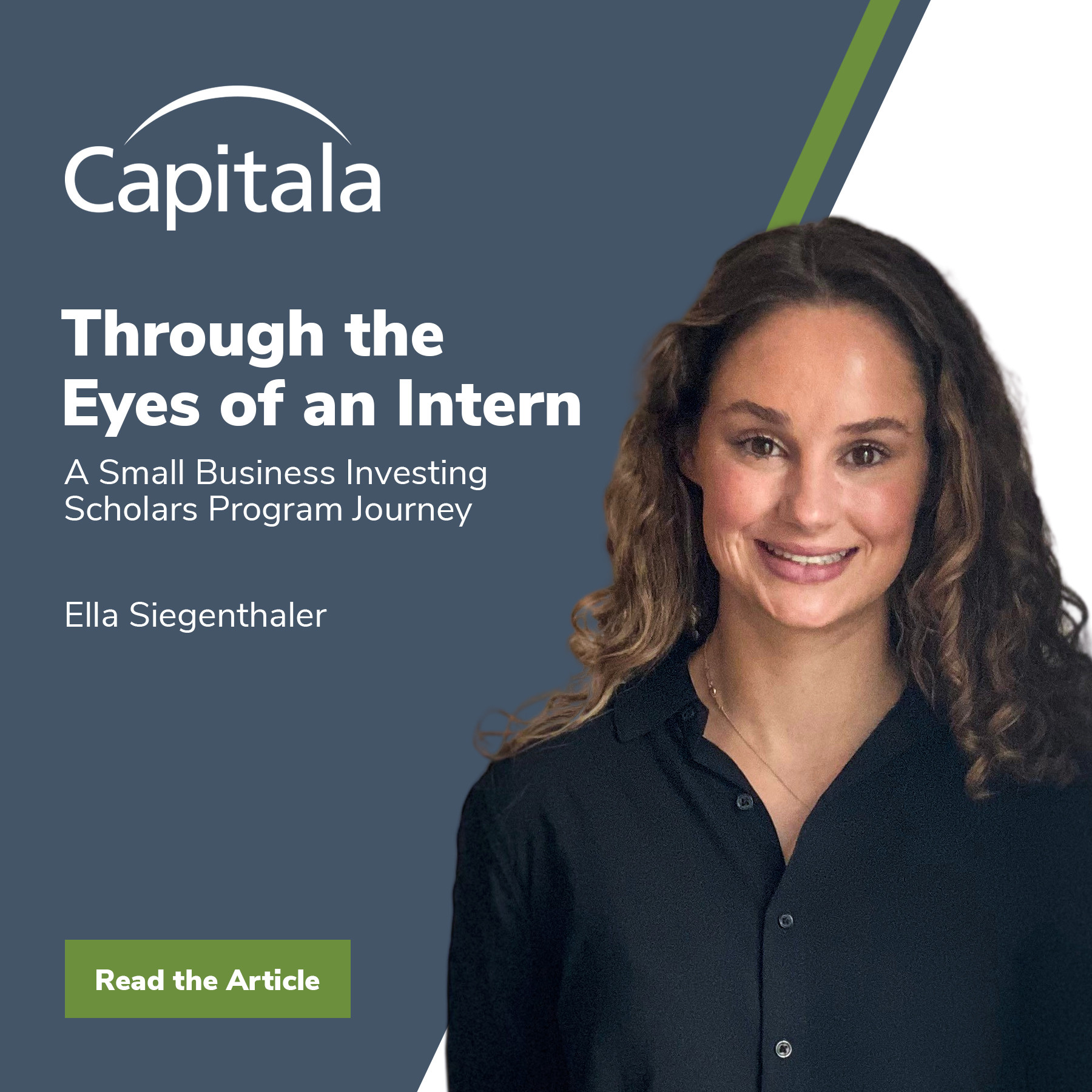 Capitala Insights and Reflections
Through the Eyes of an Intern
A SBIC Investing Scholars Program Journey
By: Ella Siegenthaler

It was a summer full of learning experiences. I moved to Charlotte, North Carolina from Ohio for an internship at Capitala Group as a part of the Small Business Investing Scholars ("SBIS") program.

What is the Small Business Investing Scholars Program?
The SBIC Investing Scholars internship program is intended to promote diversity and inclusion within the Small Business Investment Company ("SBIC") industry. Through this program, I not only received access to a comprehensive financial modeling training program, but also had the opportunity to periodically participate in conversations with industry professionals which gave me a deeper insight into both the private equity sector and investment banking industries. Through their discussions, they placed heavy significance on the relationships they maintain and reinforced the importance of diversity in the industry and how there are people who care deeply about the issue who are willing to help and create change. I was also given the opportunity to moderate a panel, which was such an amazing experience.

What did I learn at Capitala?
Throughout my eleven-week experience, Capitala provided me with a deep understanding of the private equity industry and full deal process. Throughout the summer, Capitala provided me with top-of-the-line training where I was able to gain a solid understanding of LBO modeling. In addition, I learned how to thoroughly review a confidential information memorandum and I now know what to look for both in terms of favorable aspects and red flags. Capitala actively included me in their daily business as I was able to complete market research, pull comps, and sit in on calls with bankers to understand the legal aspect of deals. Further, I was involved in completing company screens and VRIO scorecards.

Everyone at Capitala took significant time to ensure that I was learning, understanding, and having a positive experience from my internship. I am extremely grateful for the opportunity Capitala and the SBIS Program have given me, and I know the training and experience I received will be extremely beneficial as I move forward in my career and post-university life.
---