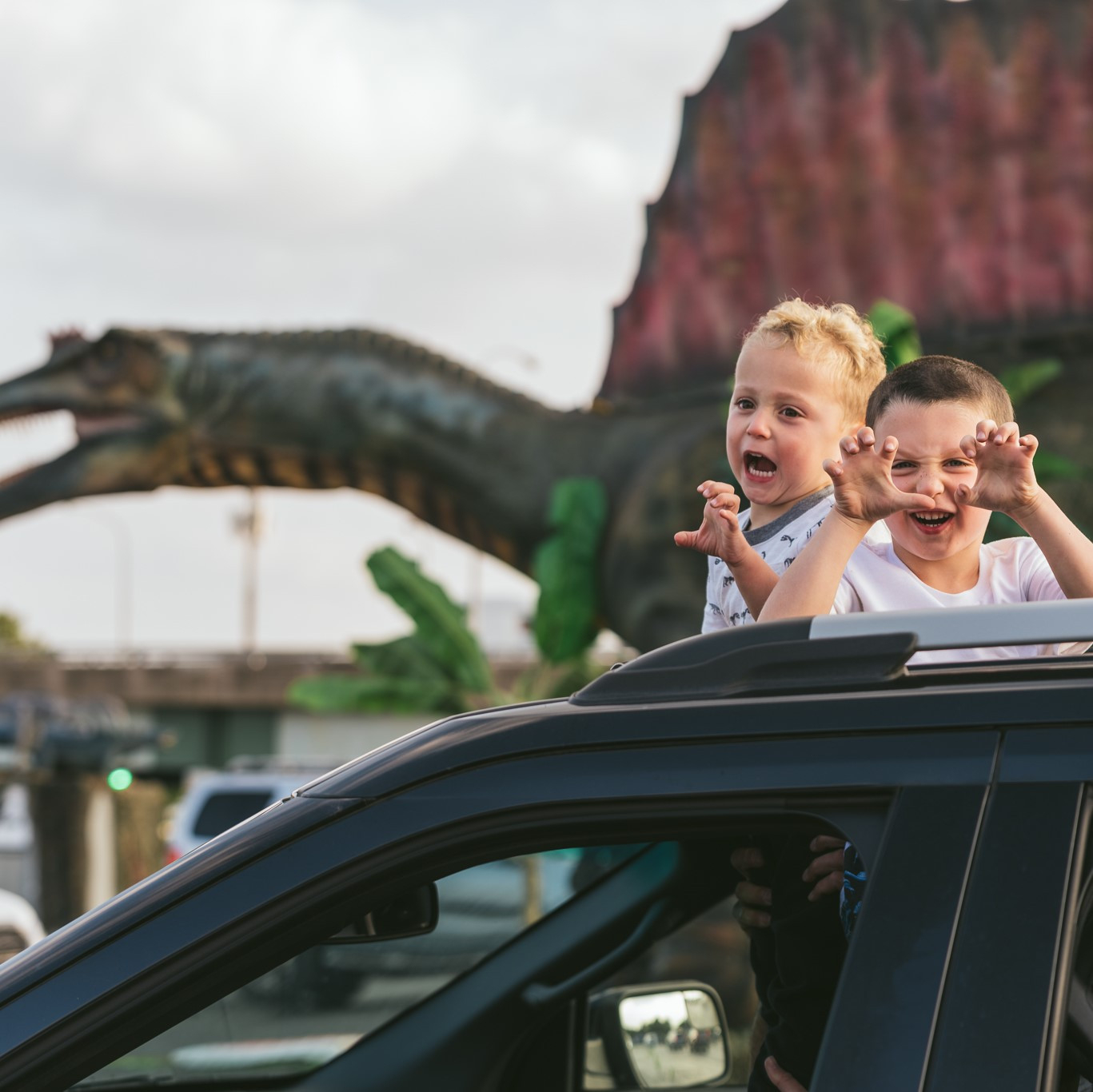 With no end in sight to social-distancing protocols, some stadiums and venues are testing new visitor experiences to take advantage of the one asset they still have: large amounts of indoor and outdoor space. The Rose Bowl's stadium in Pasadena, California, will play host to Jurassic Quest, a interactive dinosaur safari, in January to fill the void of the usual New Year's Day game and the revenue it brings.
The new Jurassic Quest drive-thru version of the show features over 70 life-like interactive dinosaurs including the very popular T. rex, Spinosaurus and Triceratops. Jurassic Quest's herd of animatronic dinos are displayed in realistic scenes that allow guests to experience them roaring and moving from their own vehicles as they drive their way through the tour. In collaboration with leading paleontologists, each dinosaur has been painstakingly replicated in every detail. Whether their prehistoric counterpart had scaly skin, feathers or fur, Jurassic Quest has done everything possible to make this the most realistic and memorable experience for explores of all ages. As we've famously heard before, they have "spared no expense" to bring these dinosaurs to life.


To learn more about Jurassic Quest and their upcoming city safari tours, please visit their website at www.jurassicquest.com... And Welcome to Jurassic Quest!
To read the full article from the Wall Street Journal click HERE.
---