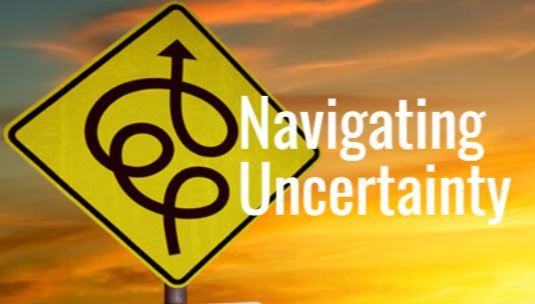 Capitala Group is focusing on the health and well-being of our employees. The firm continues to operate daily under its pandemic operation policy and seeks to be vigilant in the education and safety of our team by implementing several steps to ensure the continuity of business operations. This includes working remotely for all employees, as well as stressing the importance of social distancing outside of the firm to slow the spread of COVID-19. The Capitala team is working very diligently through this crisis and is focused on the implications for all our stakeholders. Additionally, we are managing the evolving situation through the steps outlined below.

Portfolio Management

We are in regular communication with our portfolio companies to assess what disruptions may occur as a result of COVID-19. As part of this, we are assessing liquidity needs, both immediate and forecasted, and offering continued support to the management teams and their employees. Capitala Group is encouraging its portfolio companies to actively survey exposures to COVID-19 and forecast potential impacts. Capitala's balance sheet provides substantial liquidity to support our portfolio's existing operations in this time of uncertainty and our well established active portfolio management approach is now as important as ever in ensuring long-term success for our portfolio companies.


Operations Continue

We have several hundred million dollars of platform liquidity to operate under this pandemic and Capitala remains active and engaged in new investment opportunities. Our investment committee continues to convene and meet virtually to discuss these deals and our commitment to investing in, and supporting lower middle market businesses, is stronger than ever. We have hired numerous employees this year and upgraded our network system in late 2019 to allow for full technological support and remote access to all employees. Although no one has seen an event such as this in our lifetime, Capitala's 20-year history has seen multiple market disruptions and knows that an immediate hands-on approach, combined with substantial liquidity, will secure success for our firm, our stakeholders, and our portfolio companies.


Partnerships

Our key partnerships with Mitsui & Co. USA as well as our other experienced, patient capital sources are more critical than ever to the success of Capitala and to the success of our portfolio companies. We are fortunate to have the support of these partnerships and we have every confidence in them, as well as our employees, to provide uninterrupted service.


Looking Ahead

No one can accurately predict what lies ahead but we feel the ultimate winners that will emerge from this are the companies and investors that shift the paradigm to focus on and prioritize, liquidity, adequate capital bases, and reasonable debt profiles. These three things, along with operational resources that provide some sort of path back to normalcy, will allow us as a nation to successfully emerge through this crisis.


With this unprecedented crisis, much is required of us as a society to address the risks of COVID-19. Our employees are our biggest investment and their safety, health, and wellness is our top priority. We must all work together as we traverse through this situation. Please take care and let us all do our part to limit the spread of COVID-19.
Joseph B. Alala, III
Chairman & CEO
---