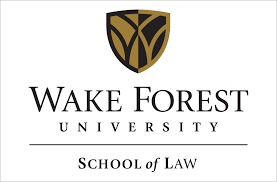 Joseph B. Alala, III, Chairman & Chief Executive Officer of Capitala Group, has been appointed to the 2015-2018 term on the Board of Visitors of the Wake Forest School of Law. The Board of Visitors assists the Board of Trustees and the officers of the School and University on the issues related to the promotion of the university, including encouraging alumni participation, fundraising, operational guidance, and strategic plans for capital development.
A native of Gastonia, Mr. Alala founded Capitala Group in 1998 and manages multiple private funds and a publically traded Business Development Company, Capitala Finance Corp. that provides capital to lower and traditional middle-market companies.
In 2000, Mr. Alala was the youngest founding general partner to receive an SBIC debenture license in the 50-year history of the SBIC program. In addition to the Board of Visitors for Wake Forest School of Law, Mr. Alala currently serves on the Board of Directors of various portfolio companies of Capitala Investment Advisors, and holds a position on the Princeton Track and Field Trustee Council. Mr. Alala previously served on the Board of Governors for the Small Business Investor Alliance as well as other Board of Directors for non-profit organizations and private bank holding companies.
Mr. Alala received his AB in Economics, with a concentration in Finance and a minor in Politics from Princeton University and a JD and MBA from Wake Forest University.
About Capitala Group
Capitala Group is a leading provider of capital to lower and traditional middle-market companies, through its family of credit focused funds. Since 1998, Capitala Group's managed funds have participated in over 100 transactions, representing approximately $900 million of investments in a variety of industries throughout North America. Capitala Group manages both public capital (Capitala Finance Corp. (Nasdaq:CPTA)) and private capital (including but not limited to the CapitalSouth Growth Fund) for its investors and seeks to partner with strong management teams to create value and serve as long term partners. Capitala Group is headquartered in Charlotte, North Carolina and has five regional offices across the U.S. For more information visit www.CapitalaGroup.com.
---