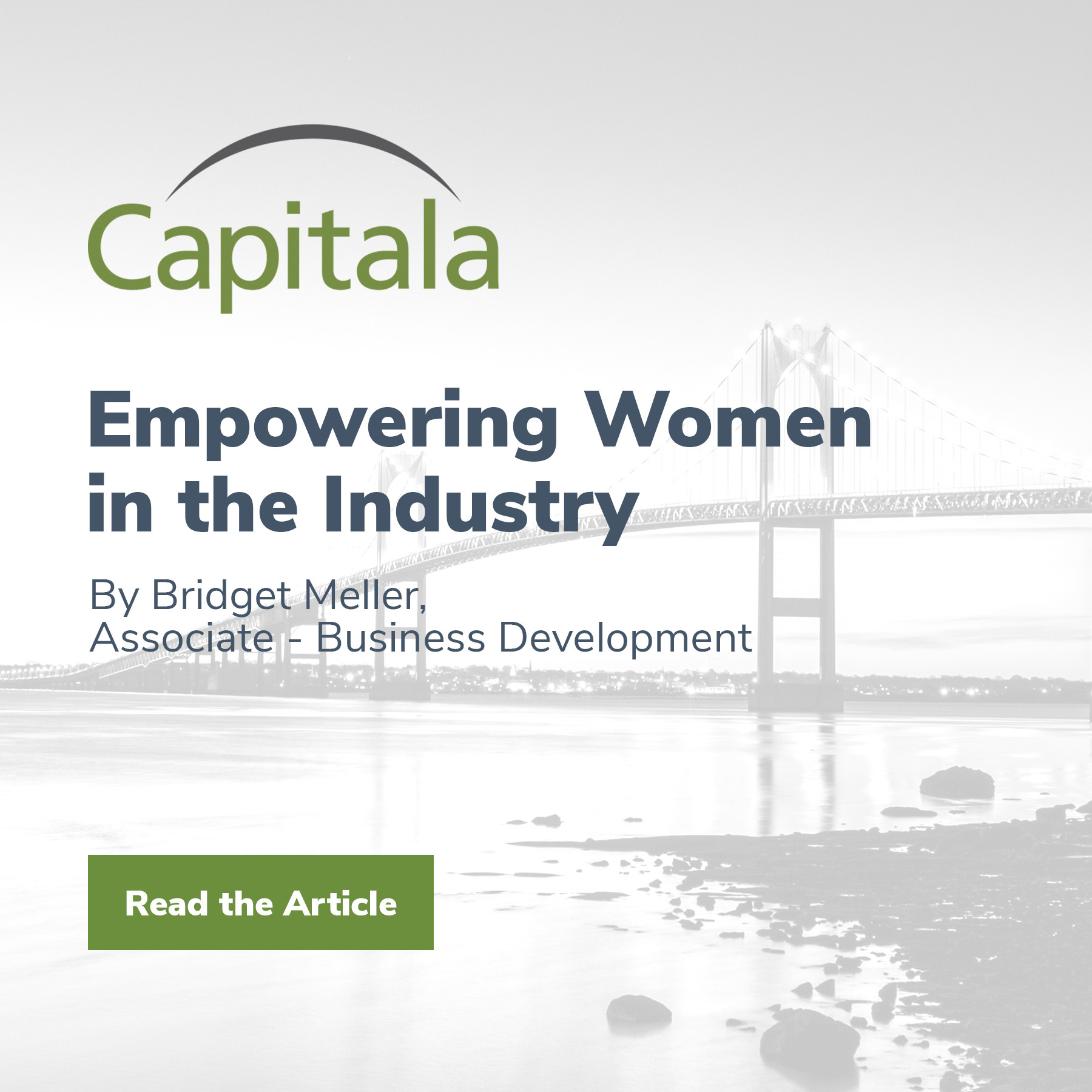 As summer comes to its official close, I reflect on my growth as an investment professional for Capitala. For someone new to the Queen City, the last eight months have been an exciting mix of networking, traveling, and forming new professional relationships. Through an array of conferences and events, I feel inspired to continue my journey and strengthen Capitala's presence within the investment community and help support their efforts to help women-, minority-, and veteran-owned and/or operated small businesses in their growth.
An event that really helped me build key relationships this year was Kayo's 9th Annual Women's Private Equity Summit hosted at the Boston Harbor Hotel. It was an opportunity for women investors to create new business leads and connect with industry peers, all while enjoying a fine glass of wine or early morning yoga. Nothing short of industry champions, this yearly event united over 300 female leaders in finance. Complete with informative panels on everything from Capital Development and Dealmaking to Emotional Intelligence and Future of Trends, these powerful keynote speakers shed light on the trials and tribulations of being female in a notoriously male-dominated industry.
Amongst these inspirational speakers were Lisa Lee, Managing Director at Providence Equity Partners and Jill Granoff, Managing Partner of Eurazeo. The biggest lesson they had to share: "If the plan doesn't work, change the plan - not the goal". Their determination and tenacity are true testaments to overcoming challenges and "keep on keeping on" mentality. With a sharper focus on DEI and ESG initiatives in private equity, we are now seeing an increasing number of female leaders in the space; in fact, an impressive 89% of Kayo's members are Principal, Partner, or Founder/C-Suite (1). Summits such as this provide the tools, unity, networking, and support to champion women and advance themselves to their greatest potential in their roles.
As a woman in finance for the past five years, I'm proud to be working for a firm that believes in impact investing. Capitala has an extensive history of supporting Minority-, Women-, Veteran-Owned or Operated and LMI/Opportunity Zone-based businesses for over 20 years. Since inception, 47% of capital has been deployed into Designated Investments (2) totaling over $1.0BN+. I look forward to continuing our efforts in impact investing and adding value to these underserved markets.
Bridget Meller
Associate – Business Development
Capitala Group


(1)As stated in the 9th Annual Kayo Women's Private Equity Summit Presentation.
(2) "Designated Investments" represent investments made into either companies headquartered in low-to moderate-income areas (LMI), or in companies that are woman-and/or minority and/or veteran-owned and/or operated. Includes businesses with minority, women, or veterans in CEO roles.

This posting should not be used or considered as an offer to sell or a solicitation of any offer to buy securities or services of Capitala Group or any other issuer. Any historical data provided is to illustrate past performance and for informational purposes only and not as a representation or prediction that such performance could or will be achieved in the future. Past performance is not an indication or guarantee of future results and there can be no guarantee that any historical trends will continue.

---