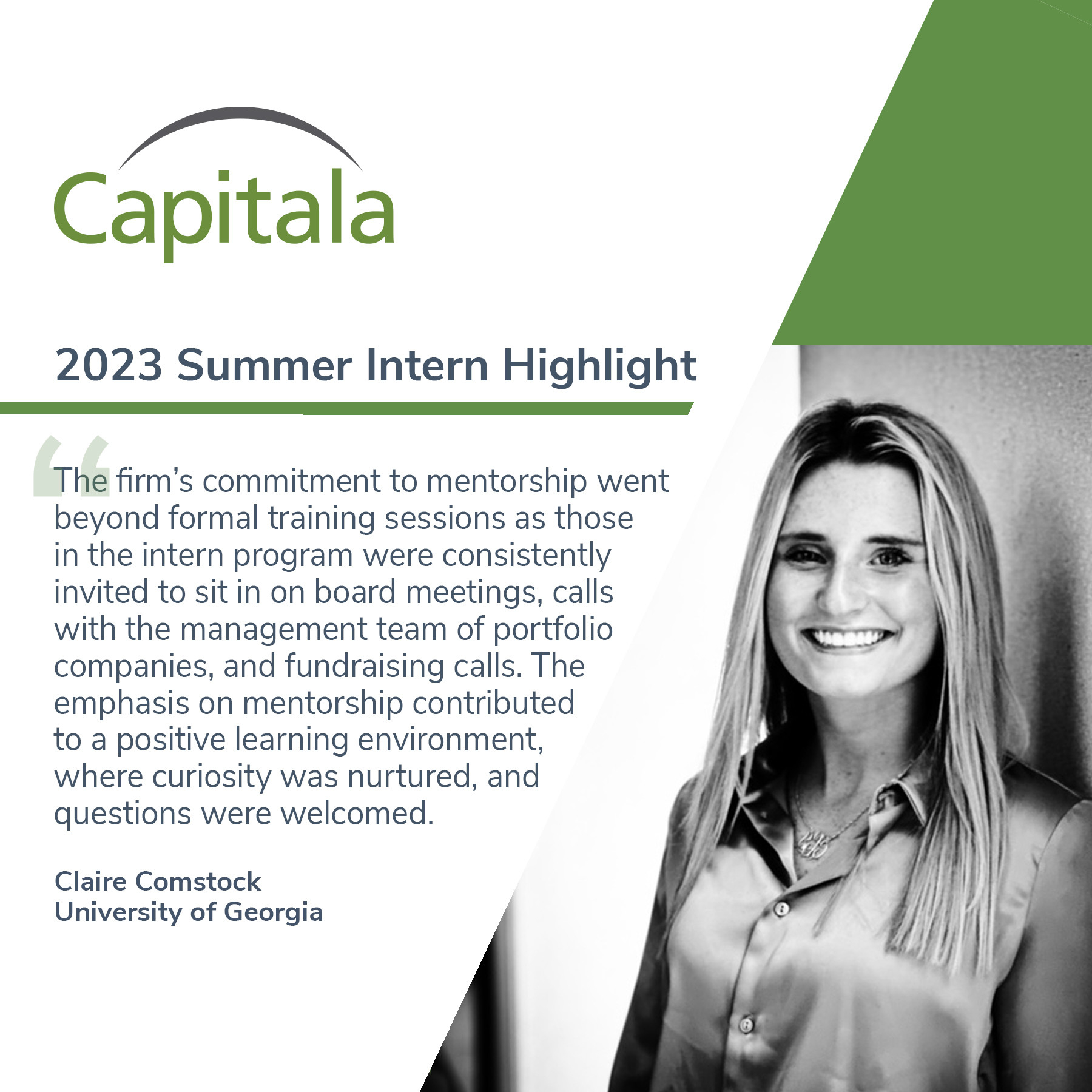 Summer Internships are often characterized by long hours, intense workloads, and a serious atmosphere. However, my experience as an intern at Capitala Group shattered these stereotypes, as I found myself immersed in a workplace culture that combined professionalism with a generous dose of fun.
From the first day, I knew I was about to embark on a learning journey. The initial days were a whirlwind of introductions, meetings, and diving into projects. What was evident was the genuine desire to guide and mentor me. The firm's commitment to nurturing talent was evident as senior members took time out of their busy schedules to patiently explain concepts and provide insights into different parts of the industry from deal flow to fundraising and everything in between.
One of the most surprising aspects of my internship was the balanced approach to work and play. While the financial sector is known for its high-pressure environment, Capitala managed to maintain a healthy balance. Weekly teambuilding activities that included things such as a Charlotte Knights baseball game, a golf activity, and weekly lunches together were a great way to see and experience Charlotte and talk to team members more on an informal basis. This allowed me to really see the strong relationships between team members and learn firsthand what a welcoming culture they have.
The firm's commitment to mentorship went beyond formal training sessions as those in the intern program were consistently invited to sit in on board meetings, calls with the management team of portfolio companies, and fundraising calls. The emphasis on mentorship contributed to a positive learning environment, where curiosity was nurtured, and questions were welcomed.
As my summer internship was wrapping up, I couldn't help but reflect on the profound impact of the firm's culture on my overall learning experience. Their approach made each day enjoyable and contributed to enhanced productivity on my part. I feel I am well prepared for next summer's internship in New York, and I am so grateful for this experience!
Claire Comstock
University of Georgia
Majoring in Finance and International Business
---