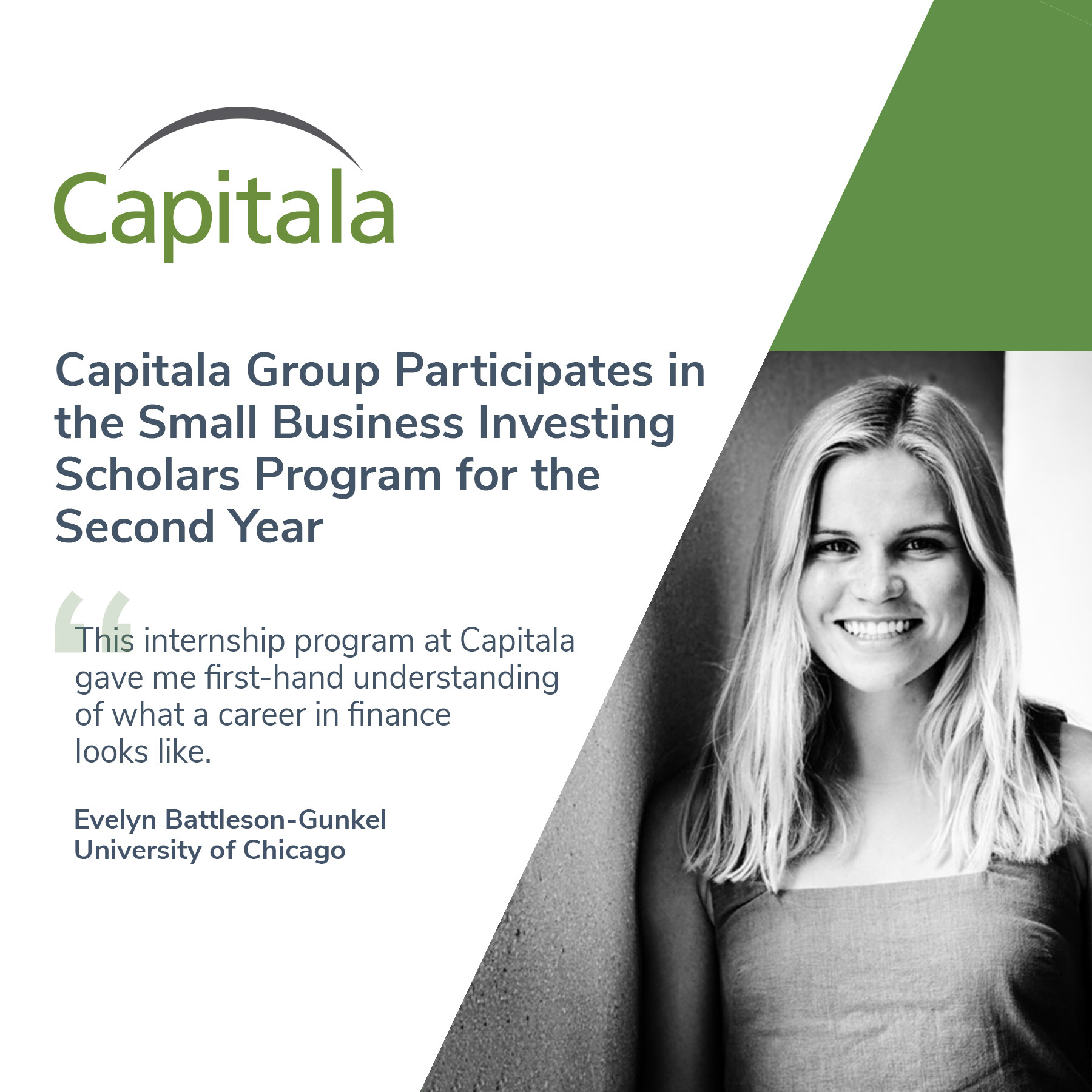 Capitala Group was excited to participate in the Small Business Investing Scholars Program for the second year and welcomed Evelyn Battleson-Gunkel as a summer intern on its investment team. Ms. Battleson-Gunkel is an Economics and Philosophy major at the University of Chicago. During her 10-week internship, Ms. Battleson-Gunkel was involved in every step of the deal process including reviewing new opportunities, modeling different transactions, and conducting industry research.
"The internship program at Capitala gave me first-hand understanding of what a career in finance looks like," stated Ms. Battleson-Gunkel. "The multistep process gave me invaluable training and a well-rounded understanding of the industry and various technical skills that I did not previously possess."
Chris Norton, Managing Director at Capitala Group said, "It was a pleasure having Evelyn on the team this summer. From day one she was engaged and ready to learn and contribute. We wish her continued success in her college and professional career."
The Small Business Investing Scholars internship program aims to promote diversity and inclusion within the SBIC industry. The program offers technical training and networking opportunities with industry leaders in the private equity and investment banking industries.
About Capitala Group
Capitala Group is an asset management firm that has been providing private credit and private equity capital to lower- and middle-market businesses throughout North America for over twenty years. Since our inception in 1998, Capitala has invested over $2.2 billion into small businesses and strives to make an impact through responsible investing and a unified mission to support social impact initiatives. We seek to partner with strong management teams to create value and support growth through strategic partnerships, operational expertise, and a shared vision for success.

---