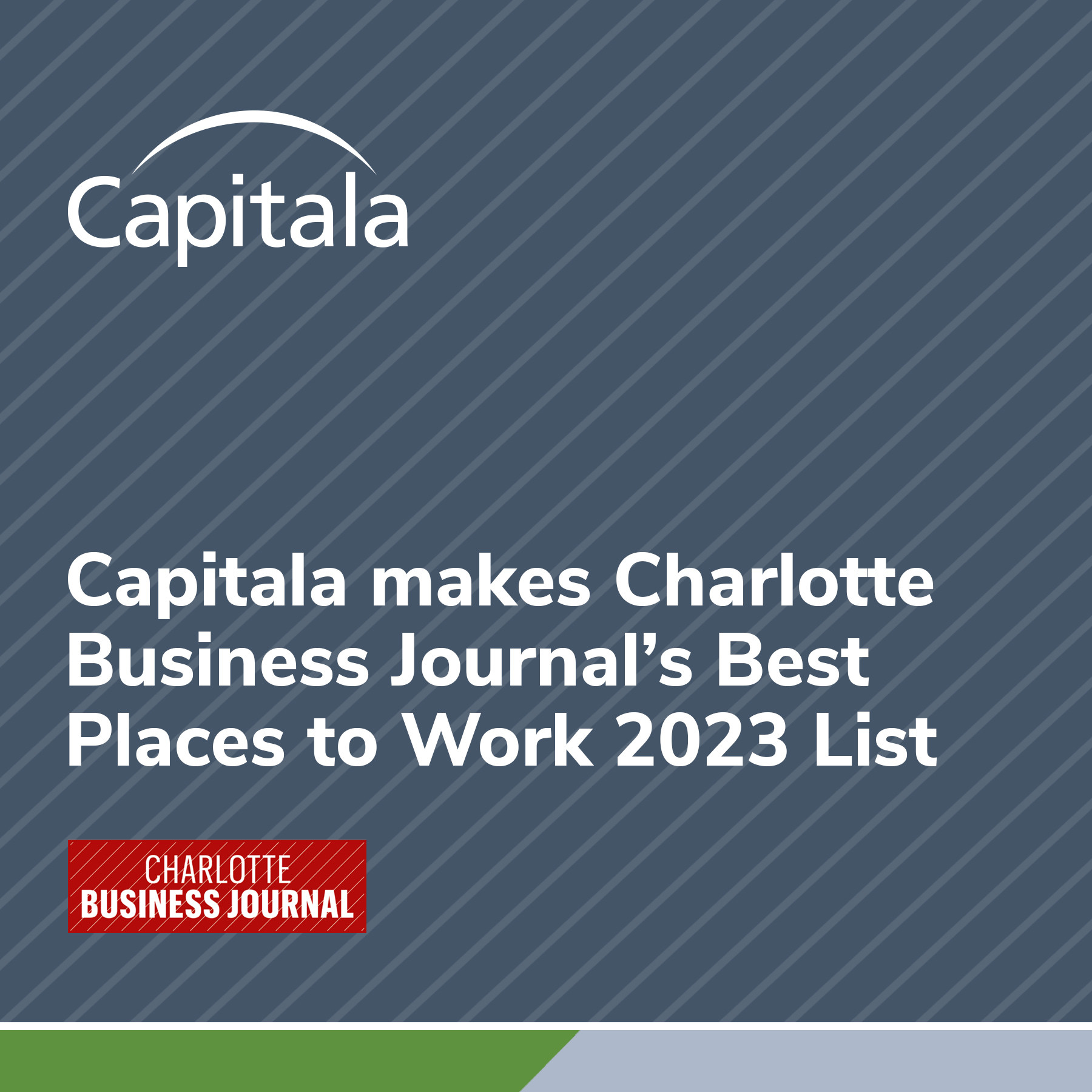 CHARLOTTE, NC, October 26, 2023— Capitala Group ("Capitala"), a provider of private equity and private credit capital to lower- and middle-market companies, has recently been named one of the Best Places to Work in the greater Charlotte region by the Charlotte Business Journal ("CBJ").
The CBJ's signature Best Places to Work Awards program seeks to highlight those employers that have the perks, practices, and policies to attract and retain top talent. CBJ once again partnered with Quantum Workplace to conduct surveys of their local employees and scored each employer based on the responses.

"We are thrilled and honored to be a finalist for Best Places to Work," stated Joe Alala, III, Founder and CEO at Capitala. "This recognition is a testament to the dedication and satisfaction of our incredible team, and we are grateful for their valuable feedback, which has helped us create a workplace where everyone can thrive."
The rankings of the finalist in each size category will be revealed during a celebration on November 2 at Truist Field in uptown Charlotte.

About Capitala Group
Capitala Group is an asset management firm that has been providing private credit and private equity capital to lower- and middle-market businesses throughout North America for over twenty years. Since our inception in 1998, Capitala has invested over $2.2 billion into small businesses and strives to make an impact through responsible investing and a unified mission to support social impact initiatives. We seek to partner with strong management teams to create value and support growth through strategic partnerships, operational expertise, and a shared vision for success.
Press Contact:
Katina Cole Jakubowski
Director of Marketing
kjakubowski@capitalagroup.com
---